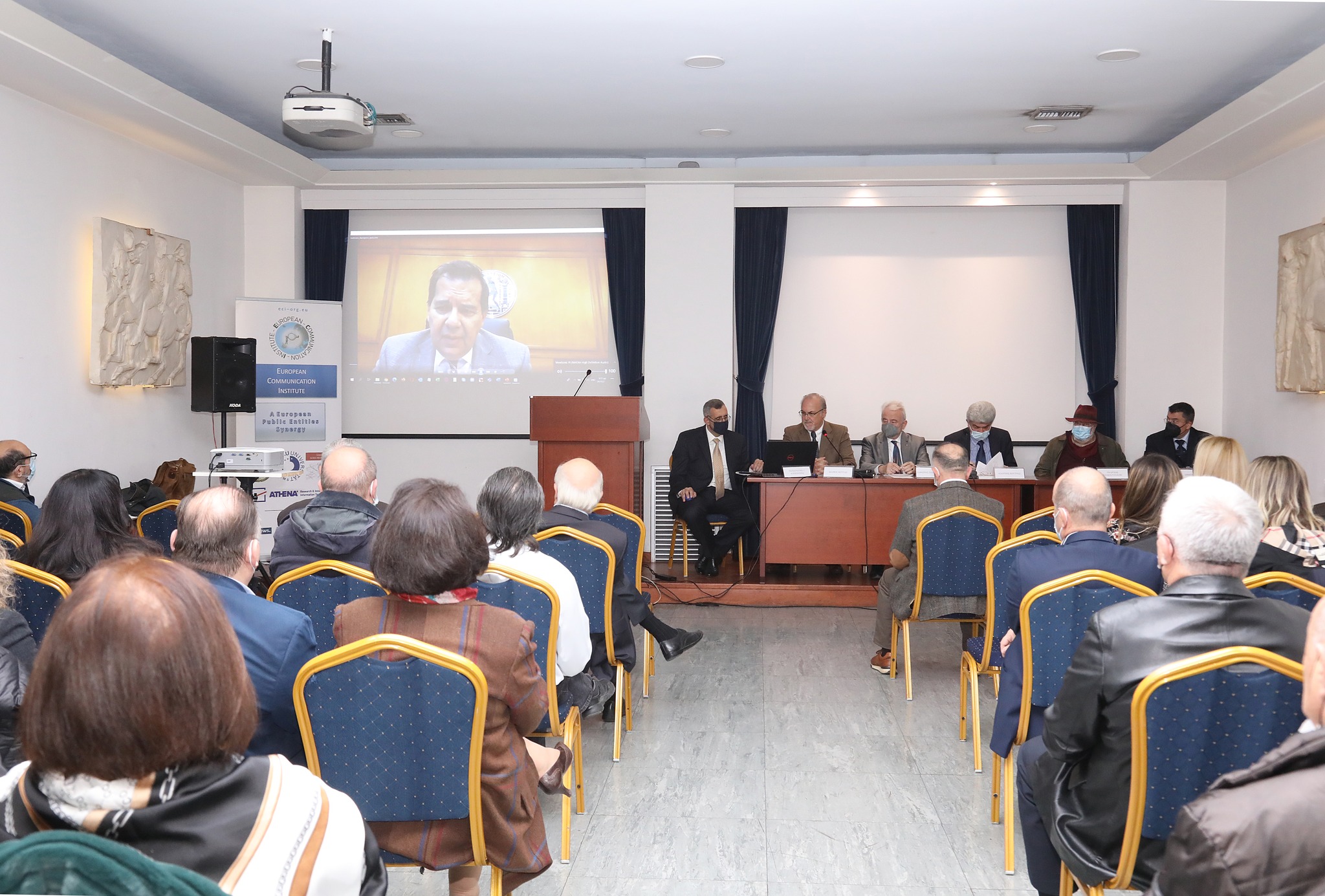 Packed Room – Great Interest in 'The Book of Drones'
Αυτή η ανάρτηση είναι επίσης διαθέσιμη σε:

Ελληνικά (Greek)
On Wednesday, November 24, 2021, the European Institute of Communication and Papazisis Publications presented Panagiotis Aposporis' 'The Book of Drones', in the "Rigas Feraios" hall of the Athens War Museum.
The event opened with a video of the rector of the National Technical University of Athens (NTUA) Prof. Dr. Andreas Boudouvis' greeting, which included a reference to NTUA's initiatives related to UAVs. In a warm atmosphere in the crowded hall (despite the pandemic conditions) and under the coordination of head of the ECI Mario Nottas, the panelists extoliated both the book and the person of the author, Colonel and academic Mr. Aposporis. Moreover,
General

Zafiris Tabakidis

, Deputy Commander of the Civil Aviation Authority (HCAA), analyzed the current flight regulations of SMEEA

General

Ioannis Koutras

, President of the Board of Directors of the Hellenic Aerospace Industry (IAB), referred to the quality work of IAB and its involvement in the development of the 'national drone'

Dr..

Georgios Kambourakis

, Professor, National Technical University of Athens (NTUA), ECI Member of the Administration, Curator of the Quality Communication series and NEW TECHNOLOGIES, introduced the audience to the concept of ubiquitous ontification

Dr.

Dimos Pantazis

, Professor, University of West Attica (PADA), presented the pioneering postgraduate program of the University of Athens on SMEA, which was elaborated and operates in close cooperation with Mr. Aposporis, as well as the impressive work of the large university that resulted from the merger of tei of Athens and Piraeus

Flying Colonist, mag.

Panagiotis Aposporis

, author of the book, PhD Candidate ntua, thanked excitedly the speakers and the audience
After hhe presentation, the author signed copies of his book. The event closed with a reception, where the attendees had the opportunity to get to know each other better with a glass of wine, as well as to chat with the author and the panel. In the huddle that were formed, the issues of the field of unmanned systems and education, as well as current affairs, were discussed.
After the "Conflicts and political communication" bySpyros Capralos, this book is the second of the successful series 'Quality Communication and NewTechnologies', published by ECI in collaboration with Papazisis Publications. Two more publications are in the final phase of editing, by teachers and executives of the European Institute of Communication.
Find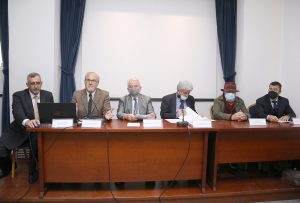 photographic material, as well as the speech of the Rector of NTUA, on the album2021-11-24 Presentation 'The Book of Drones' (click on the image).