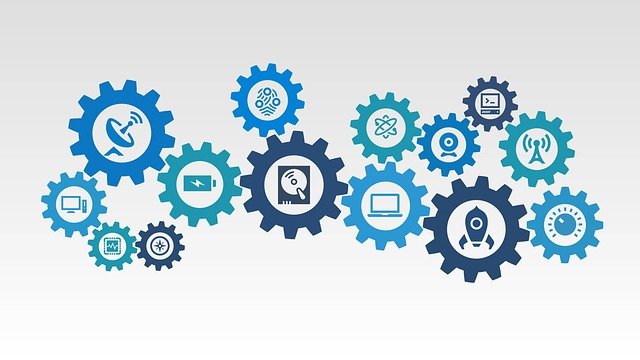 ECI – 'Parallel Program': In Search of 'Renaissance' Pan-Scientists
Αυτή η ανάρτηση είναι επίσης διαθέσιμη σε:

Ελληνικά (Greek)
With a sudden, but ..expected move, ECI management presented the Community with an innovative initiative for the studies, career and overall education of students of the Institute.
It is the Parallel Programme of the European Institute of Communication.
ECI 'opens' its five directions to those who have the courage, beyond the 500 hours of the interdisciplinary program and their postgraduate specialization,to attend lectures, workshops and round tables of another specialty, either as a simple training, or as a second 'specialty' under evaluation (and certification).
This is an extension of the already available 'ECI forever' programme, with a wider field of education and more options for monitoring and/or certification.
The different monitoring (and certification) options follow. Interested parties are invited to fill in the relevant form. Parallel ECI Program' after understanding the relevant options: The deadline for the current Parallel Program is midnight on Wednesday, February 17, 2021.
PGCA

(Post Graduate Course Attendance): Offers

a Certificate of Attendance.

The person concerned is invited to fully attend a course (without evaluation). In the next phase he will be asked to choose the course(s) that interest him/her.

PGCC

(Post Graduate Course Completion): Offers

a Certification of Successful Completion.

The interested party is invited to fully attend a course and be evaluated in it (e.g. examinations and/or deliverables).

PGDC

(Post Graduate

Direction

Completion): Offers

Certification of Successful Completion

of all

specialization courses a Program of Study, without the Interdisciplinary courses. Usually this option concerns a student or graduate of the Institute who wishes to attend an additional direction, beyond his specialty. To other potential stakeholders it is useful as a highly skilled continuing education.
PGPC (Post Graduate Program Completion): It concerns the complete completion of a Direction and includes (also) the interdisciplinary program. It differs from the Master of Arts

in that it does not include the obligation to prepare a Diploma Thesis. It offers

Certification of Successful Completion of a Program of Study and not a Master of

Arts.

PGLL

(Post Graduate Lifelong Learner): It concerns the full non-degree multi-directional attendance/completion. Ask us for more. It concerns

Lifelong Learning Certification.
The Parallel Program is added to the Initiatives and Tools of Citizen Literacy by ECI, that has been institutionally supported since 2017 by the Office in Greece of the European Parliament, AMPE, ERT and a number of supporters.
ECI community members can express their interest by filling in the form 'Parallel ECI Programme'.