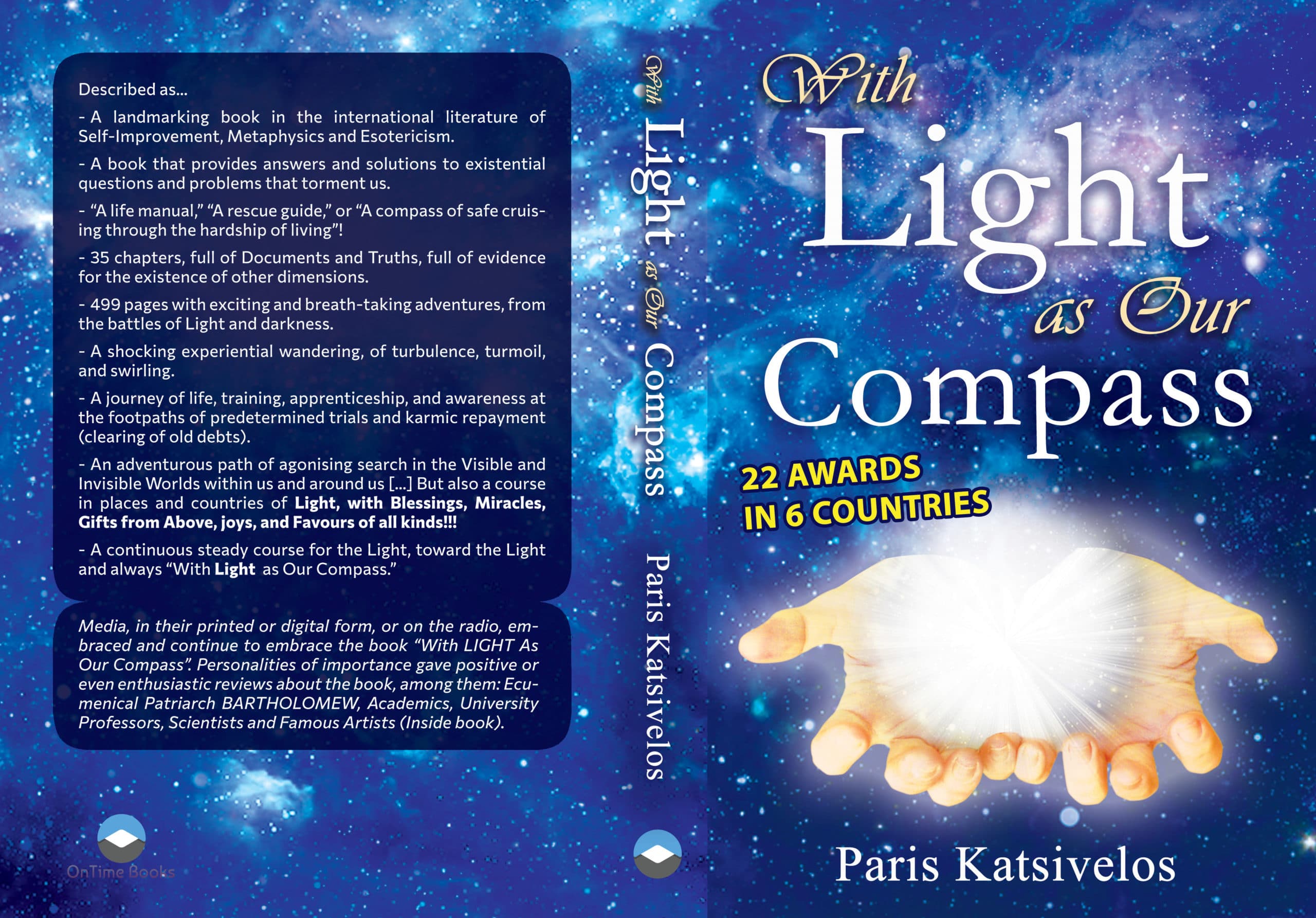 "With Light as Our Compass", by Paris Katsivelos: English-language Edition
Αυτή η ανάρτηση είναι επίσης διαθέσιμη σε:

Ελληνικά (Greek)
The award-winning book of the actor and professor of Dramatic Art Mr. Paris Katsivelos "With Light as Our Compass" was released in an English-language edition, on March 31, 2022, by OnTime Books. More than 1000 copies were sold in the first three days of release.
The translation of "With Light as Our Compass" has been edited by Dr. Efi Alexopoulou and is already available in various platforms, such as Amazon, while it is also available in Greek by Livanis Publications.
The professor of the "Dramatics for Communicators" workshop, of the postgraduate programs of ECI, researching the field of Philosophy and Esotericism, has written a book that is considered a "milestone" in the international bibliography of Self-Improvement. A "guide", which provides answers and solutions to existential quests of human nature.
The book, dubbed the "life manual", a "rescue guide" and a "compass of safe sailing through the difficulties of life", consists of 35 chapters that touch on the transcendental dimension of issues that the exact sciences are just beginning to deal with.
It is an experiential wandering, a journey of life, education, apprenticeship and awareness in roads, not yet mapped for the general public.
The author traverses an adventurous path, in an agonizing search for the Visible and Invisible world within and around us. In this journey he conquers blessings, he is rewarded with spiritual gifts, keeping a persevering attitude to the interceptions of the way of progress.
The book was embraced both by the media and by important personalities, who endowed it with enthusiastic reviews. Among them, Ecumenical Patriarch Bartholomew, Academics, University Professors, distinguished scientists and artists.
With his inspired teaching, Paris Katsivelos, who belongs to the manpower of the Specialization of ECI "Humanistic Communication and New Technologies", diffuses the inner Light towards the Light and "With the Light as Our compass", in a series of Workshops that we may soon see available off line in the whole Community.