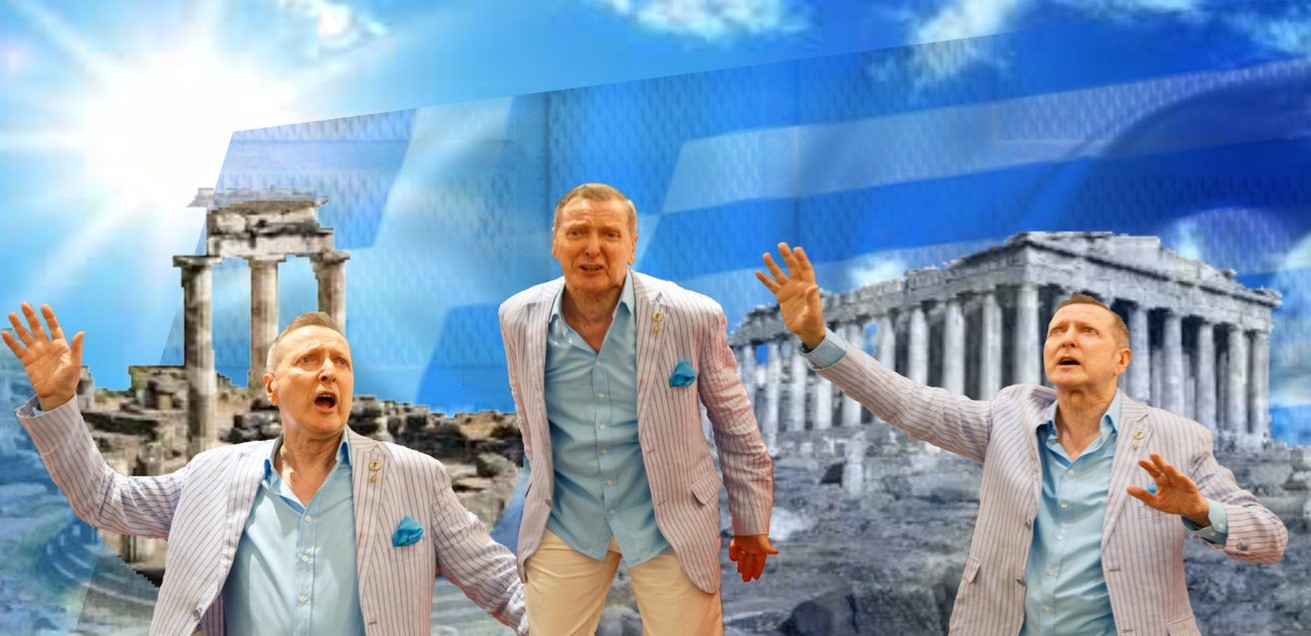 Important ECI people in the Revival of the Delphic Ideal "IV Delphic Preview"
Αυτή η ανάρτηση είναι επίσης διαθέσιμη σε:

Ελληνικά (Greek)
Two people of the European Institute of Communication (ECI) inaugurated this year's program of events for the Revival of the Delphic Ideal "IV Delphic Preview", co-organized by the Ecumenical Delphic Union and the Institute "Isadora Duncan International", in New York, in Delphi, from 22 to 28 May 2022.
This is the professor Dr. Vassilis Karasmanis, creator and president of the European Cultural Centre of Delphi for many years and professor p.e. of Dramatic Art Mr. Paris Katsivelos.
The first (teaching at ECI Interdisciplinary Program) gave a speech entitled: "Remembering Socrates", while the lecture of the second (ECI – teacher 'Theatrics for Communicators') was about "The Greek Logos".
As part of the events, a theatricalized poetic speech was performed at the Museum of Delphic Festivals, with the work of Nikiforos Vrettakos: "Liturgy under the Acropolis". The performance was realized under the responsibility and directorial signature of Paris Katsivelos, accompanied by ancient Greek Lyra.
The meeting is inspired by the road mapped out by Angelos Sikelianos and Eva Palmer for the universal good of the Pythians of the New Age.
Dozens of international personalities from the field of Art and Culture responded to the call this year, exchanging philosophical views and practices in the triptych Culture-Peace-Environment.
Lectures, workshops of visual expression and dance completed the mosaic of the meeting, in the expectations of the organizers, who consider that the current events and tragedies of our time, make imperative the need to restore us to the humanitarian values of Delphi.