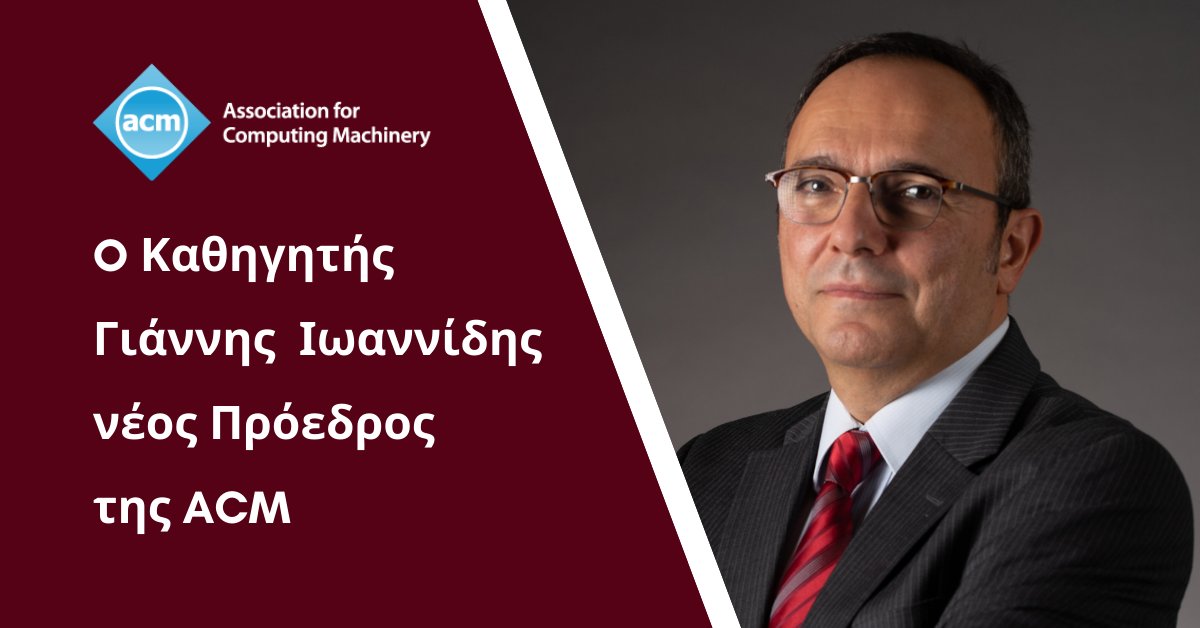 Prof. Yannis Ioannidis President of ACM
Αυτή η ανάρτηση είναι επίσης διαθέσιμη σε:

Ελληνικά (Greek)
Professor of Informatics at the University of Athens and member of the Board of Directors of the European Institute of Communication , Yannis Ioannidis is the new president of the Association for Computing Machinery (ACM) for the next two years.
The former president of the Athena Research Center is a member of ACM, the largest association of scientists and IT professionals in the world, since 1983.
He has previously held administrative positions in the international organization:
Secretary and Treasurer, 2018-2020

President, from 2009 to 2013

Vice-President (2005–2009) of

ACM/SIGMOD

, from 2005 to 2009

Member of the ACM European Council, the executive committee of the SIG Governing Board and the

ACM Publications Board
Yannis Ioannidis has published more than 160 articles in leading journals and conferences and holds three patents. He is the coordinator of the projects and the head of the legal entity OpenAIRE, which implements European policies for open access to research publications and data. He serves as software director in the flagship European initiative Human Brain Project, being a coordinator or partner in dozens of other European research and innovation projects.
He has led the creation of new international companies and spin-offs.
Fellow of the scientific organization IEEE, a member of Academia Europaea, he has been honored with the ACM SIGMOD Contributions Award and is the recipient of other research and teaching awards.
He is a member of the executive board and a national representative of Greece at the European Strategy Forum on Research Infrastructures (ESFRI).
Finally, he belongs to the strategic management council of the Greek node of the UN Sustainable Development Solutions Network.
Digital technologies are at the heart of almost every social activity. Humanity faces many challenges, such as climate change, but also dilemmas concerning the ethical use of artificial intelligence and ethical data analysis.
In all this, digital technologies will be the instrument, the driving force of the future.
Under the robust guidance of scientists, such as Mr. Ioannidis, the upcoming technologies will be decisive in the resolution of these great issues, for the benefit of Humanity.
The term of office of the new president begins on July 1, 2022.