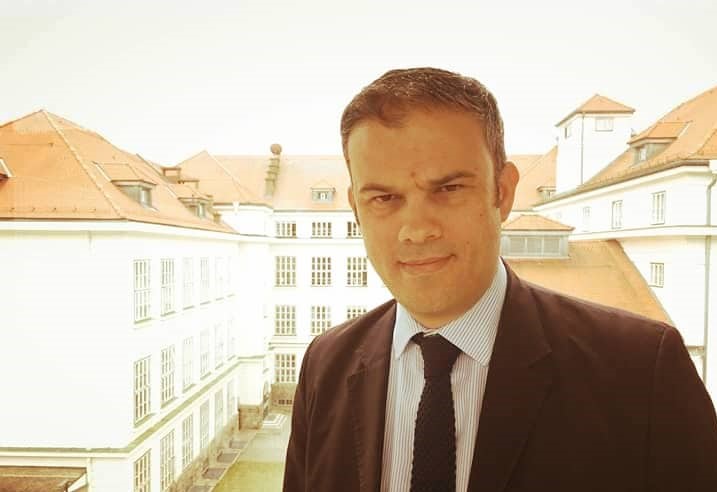 Spyros Kapralos, Special Advisor to the Hellenic Ministry of Foreign Affairs
Αυτή η ανάρτηση είναι επίσης διαθέσιμη σε:

Ελληνικά (Greek)
ECI's Head of ICEI (Institutions Communication & European Integration) Master Mr. Spyros Kapralos took over as Special Advisor to the Deputy Minister of Foreign Affairs Mr. M. Varvitsiotis on European Union and Communication issues.
With studies in Television and Radio at Salford University of Great Britain, Spyros Kapralos holds a master's degree in Political Science from the same university. He specialized in Digital Media in Furtwangen Universität, Germany, and he holds an M.A. in Quality Journalism and New Technologies from the Donau Universität Krems, Austria, having also completed a Fellowship at ECI. He has specialized in Crisis Communication Management at the National and Kapodistrian University of Athens.
He is a member of Journalists' Union of Athens Daily Newspapers, and has been awarded an honorary distinction from the Athanasios Vassilios Botsis Foundation for the Promotion of Journalism for his performance in political reporting. He has worked in newspapers, in public broadcasting (ERT) and in online Media.
He has served as director of the Press Office of Nea Dimokratia (2012-2015) and as head of the Press Office of Nea Dimokratia in the Hellenic Parliament (2016-2018). He has also worked at the Press Office of the Hellenic Ministry of Finance.
In 2018 he took over the Department of Development and Research at ECI, while teaching 'Political Communication in the European Sphere'. Shorty after, he took over the supervision of the Master "Institutions, Communication and European Integration" of the Institute, which is offered with the Institutional Support of the Office of the European Parliament in Greece.
As Mr. Kapralos pointed out: "At a time when Europe is facing great challenges, Communication can play an important role for our common future, improving the image of the European Union, involving citizens more directly and building relationships of trust between European actors and citizens. It is in these areas that my work will focus."