Content Marketing and Communication Strategy PGP
Αυτή η ανάρτηση είναι επίσης διαθέσιμη σε:

Ελληνικά (Greek)
Content Marketing and Communication Strategy P.G.P.
Master of Arts (90 ECTS)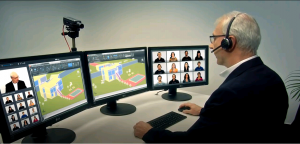 The Postgraduate Program"Content Marketing and Communication Strategy"Master of Arts focuses on Content Creation and Management, with a focus on the Communication market. It equips its graduates with the necessary skills for a career in the demanding field of the digital market, having a triple orientation, namely in the creative, the technological and the issues of leadership – management.
TWO-YEAR CYCLE OF STUDIES
COURSES ON TWO CAMPUSES (ATHENS – VIENNA)
BILINGUAL TRAINING PROGRAM
ADAPTED TO THE MODERN REQUIREMENTS OF THE CORPORATE COMMUNICATION
Digital marketing has now been established as the most important and widespread form of corporate communication. The world of digital media is constantly evolving and changing, along with users' digital habits.
In this ever-changing field, the students of the program are adapting to the rate of developments, guided by teaching academics, experts and distinguished market executives who are well aware of the existing requirements and the rapid pace of evolution of the landscape.
---
It is offered by the Synergy of the following European institutions: