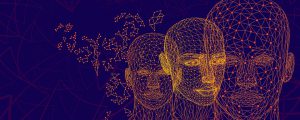 ECI, a Synergy of European Public Entities, focuses on Quality Communication / Journalism as a prerequisite of educated Citizenship. Part of its mission is to advance the cause of a Single People's Europe. It is active in teaching and research aiming at an Enhanced Democracy in times of crisis, continuous technological progress and associated challenges / risks.
Guided by the above, ECI is in constant search for young scientists, innovative teams and active citizenship proposals that can help in the above case. As a hive of university interdisciplinarity, it combines resources with these groups and produces Work, making interventions in spaces that are usually based on three pillars: Technology, Communication/Journalism, and Management.
ECI is proud to launch a series of initiatives with Fighthoax as a prominent Partner.
Fighthoax has a similar work/orientation to demonstrate. Consisting of excellent young scientists, coming from the Greek Region, based in the capital and having gained global attention for its innovative techno-communication proposals, it considers the case of Fake News as a threat that moves on two levels: At the level of the Citizen, it determines every aspect of his educated or non-educated choices, therefore everyday life as a whole. At the level of society it is a threat to democracy itself.
Between the two vectors arises what in Geometry is defined as 'Topos' ('Place'). That is, the space of overlap of two geo-entities.
Topos is now called the common ECI-FightHoax activity, which in the framework of DISINFO-Lab[1], both at local, local, European or Political level (Political = concerns the Citizen) develops experimental or integrated proposals that serve the objectives of the introduction of this article.
The first Topos Recommendation is already in the hands of the Committee of Experts / Experts set up by the European Commission to address the issue of Fake News ahead of the European elections. Similar information has been provided to the competent service of the European Parliament in Strasbourg.
[1] ECI –DisinfoLab: The European Institute of Communication has been teaching Propaganda and Disinformation / Digital Challenges in Vienna and Athens as part of its Curriculum for the last 12 years. The relevant laboratory was created as a permanent observatory, while it is now upgrading its research part.